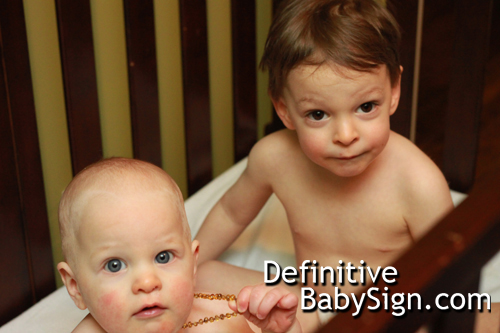 Since many daycares are welcoming baby sign language these days, it's becoming more well known that baby signing makes their job easier and more pleasant. Babies that can sign can get their needs across. Their temperament and confidence are notably improved over non-signing children.
If you work at a daycare or run one yourself, strongly consider signing up for the online course so learn the techniques to teaching baby sign. You'll discover that a little bit of effort on the outset can save many hassle in the long run. It would be a big surprise to me, if, in the future, every daycare center wasn't using baby sign language to some degree.
If you are a parent and have a child in daycare, then please offer them a suggestion about incorporating it into their program. If they seem resistant, you might want to choose another daycare provider altogether. For some parents, it might not be a deal breaker, but as a parent myself, I would wonder why a daycare wouldn't use a tool that is easily at their disposal.