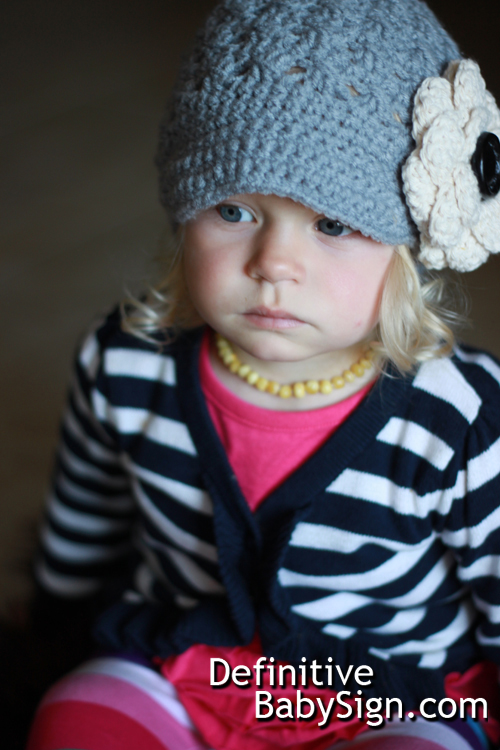 Baby sign language is not a chore and there are no goals.  Some parents have a bug which says they need to prove that their baby is smarter than the baby next.  I feel sorry for them, and will not fall into the trap of pinning my baby boy against theirs.  I started to sign because I enjoyed talking with my baby before he could speak verbally.  I wanted to know what he was thinking and what he wanted.  Part of my goals were selfish, for I also wanted to be able to better manage his needs.  I knew that signing would permit me to control temper (and it has), as well as to know what sorts of foods he wanted and preferred and which he didn't.
The nice side benefit to baby sign language is a fresh look at an old world.  A signing baby can tell you want they think is cool…and trust me when I say it's a lot different than you might think!
If you're a goal oriented person, then compete with yourself instead of picking on other signing parents.  Monitor your progress and catalogue the words your baby signs – we did.  We wanted to keep track of the number of words our son signed for a keepsake that he would be able to reflect upon later in life.  Signing is not about anything else besides talking with your baby and anyone that does it will speak highly of it to other parents.  This is precisely why baby sign language is no passing fad.  We'll come to have more and more signing parents as we move forward.